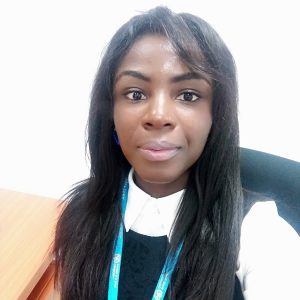 My name is Temitope Ben-Ajepe and I'm a fourth-year student pharmacist at Igbinedion University, Okada, Nigeria
In February 2017, I attended the last in the triad of the Global Health Pharmacy Course organized by the AB Global Health initiative in partnership with Global Health Focus and the Pharmaceutical Association of Nigerian Students at Obafemi Awolowo University, Ife.
At that course, I was exposed for the first time to various issues plaguing African health systems in comparison to the rest of the world and discovered the place of the pharmacy profession's contribution in salvaging the situation. For example, I learned about how much of an emergency AMR had become and the pharmacist's responsibility in awareness, surveillance and stewardship found in many of our functions.
Later that year, I vyed and was elected as the Nigerian representative at the International Pharmaceutical Students' Federation and amongst other things contributed actively to the promotion of public health awareness and activities for pharmacy students across the country. I've gone on to join the IPSF global team under the Public Health portfolio which is responsible for organizing public health campaigns and events and encourage member organizations to take full advantage of.
I currently intern with the World Health Organization in the Health Systems Strengthening through Essential Medicines and Health Technologies. I do a remote internship with the International Pharmaceutical Federation in Policy, Practice and Compliance.
This course was a real eye opener for me at that level to concepts I wasn't all too familiar with as a student in my second year. It helped me identify what the problems were and gave me an understanding of where I could be of service. It shared quality knowledge I am immensely grateful for.